NEW TECHNOLOGY! Electronically controlled for more power.
Splash-proof, easier to clean. Illuminated cylinder.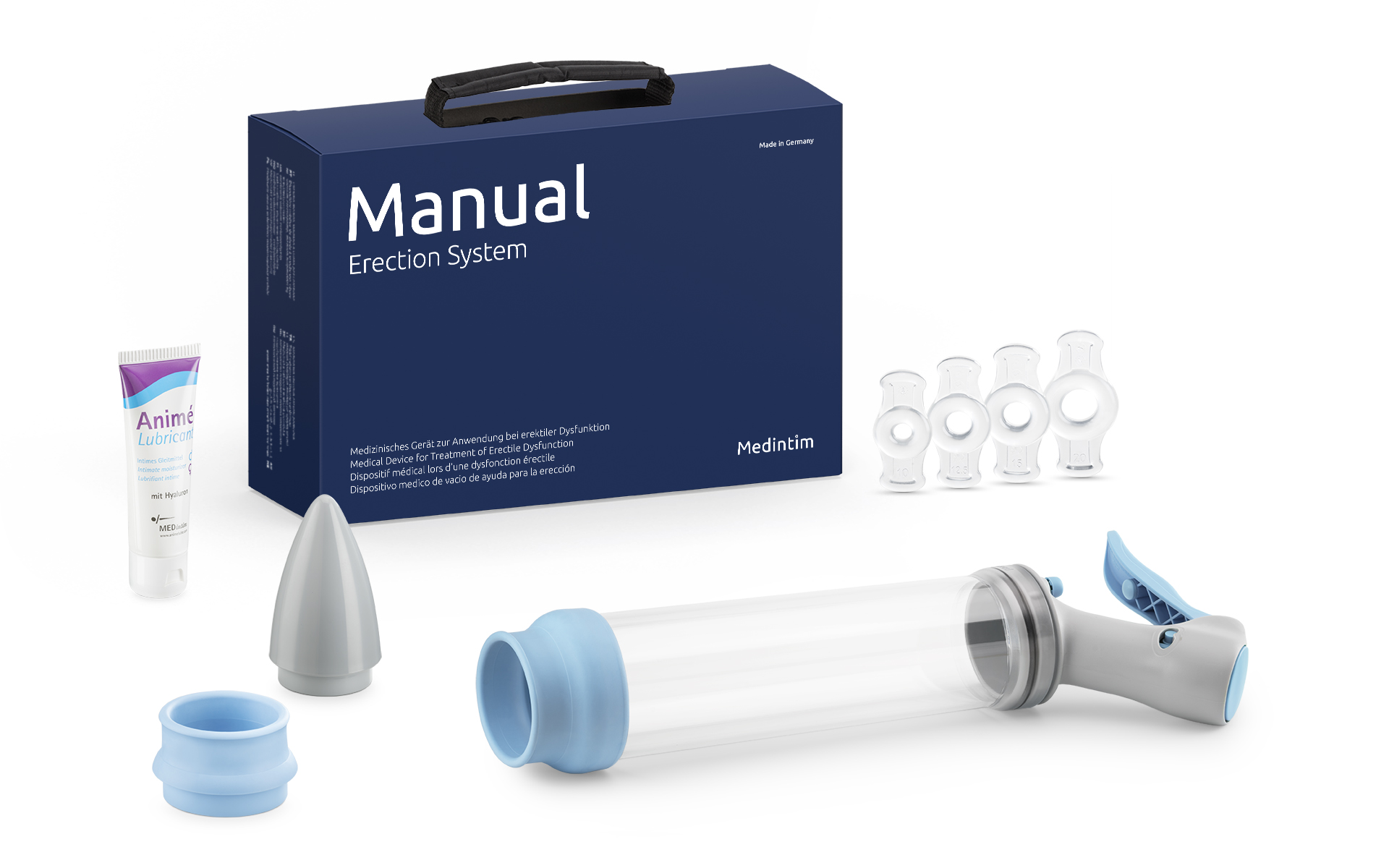 The MANUALErectionSystem ® is a medical device for achieving an erection. The manual pump creates a vacuum in the cylinder around the penis.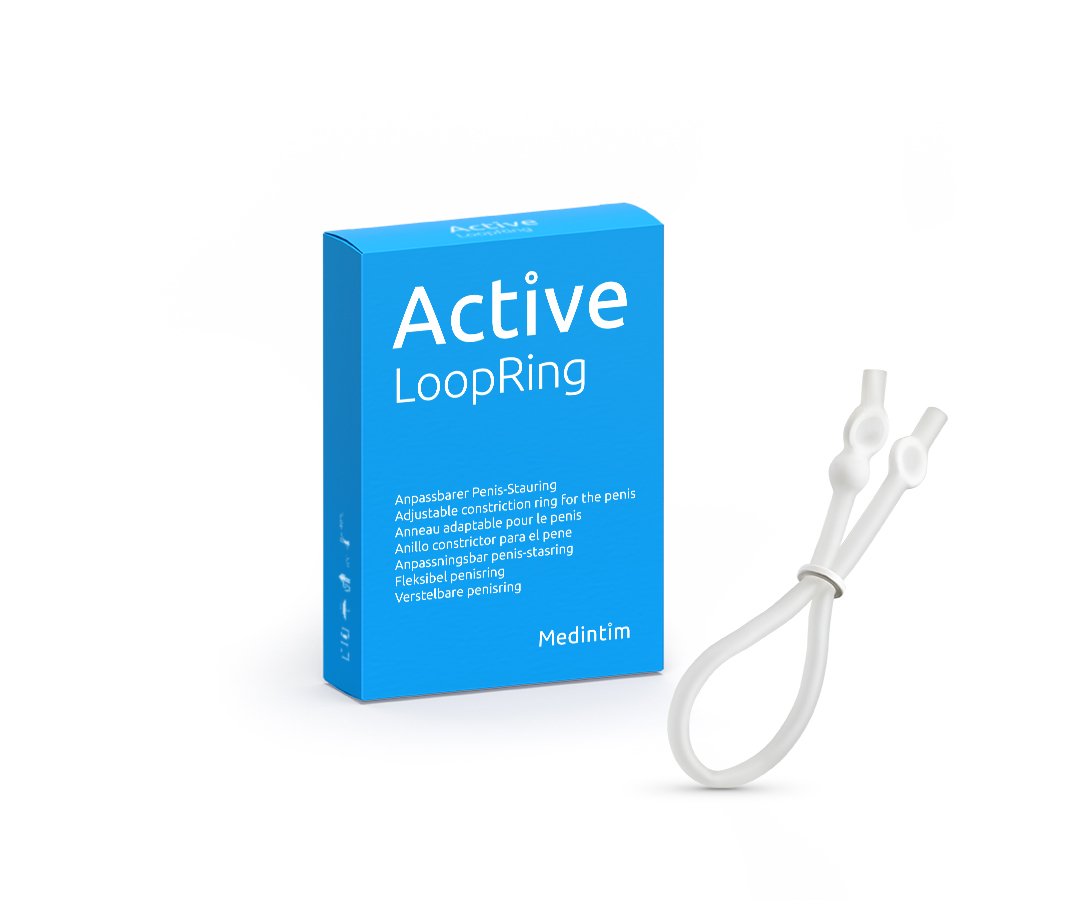 The ACTIVE LoopRing (ALR) is used to treat men
with erectile dysfunction or impotence.